Founded around Results and Customer Service; We want to see our customers succeed!
Our vision is simple: To serve Event Directors above and beyond the compeition. Our core values revolve around customer service, results, and integrity.
On-Site Express is the premier On-Site event apparel company in the USA! We stand out with our unbeatable sales training, customer service, and results!
We are constantly improving our techniques and process to ensure our customers are getting the best of the best.
On-Site Express provides in-house graphic artists, in-house marketing experts, and in-house sales professionals to take your event to the next level. Your experience as an event director shouldn't just be "enjoyable", it should be outstanding!
We love events! Check out our Map!
Check out the many events we have had the pleasure of attending! We have fond memories of each event. We invite you to join our raving customers by inviting us to your event too!
We will happily drop a pin for you on our map!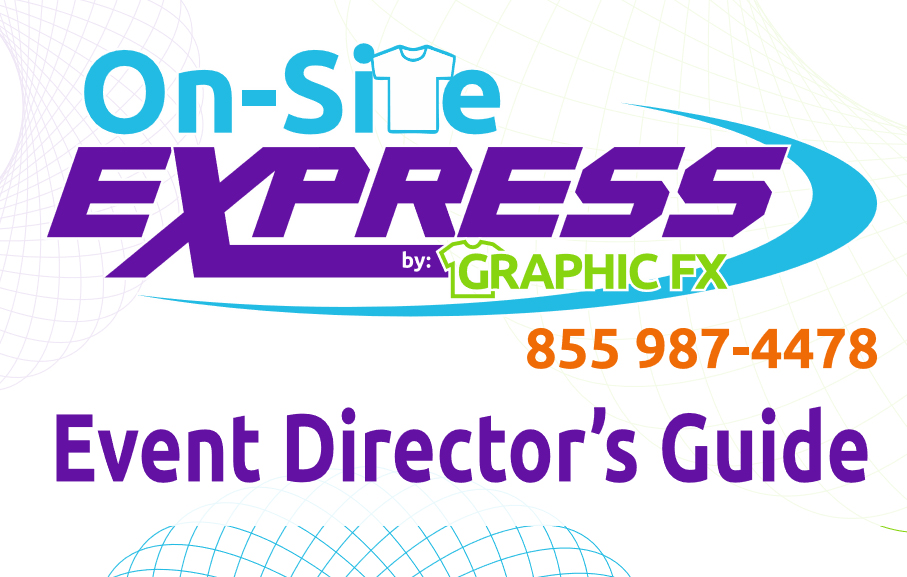 Free Director's Guide
We have put together an extensive Event Director's Guide. It has information on Event Commission, Step-by-Step Processes, Product and Customization Options, Pricing Guide, Director's Checklist, and Special Offers!
Quick 20 Min Chat
Use our live chat feature to speak with our experts directly.
Pre-Booking
Fill out your Pre-Booking form to get started!