What our marketing team can do for you
Email Blasts
We've done the research. We will craft a compelling advertisement to send out personalized emails so you can grow your event!
We can send the email blast for you, or we can provide you with an easy copy/paste version you can send out to your contacts.
Promotional Products
Get all your event swag from one place. We offer banners, flyers, yard signs, medals, bag tags, water bottles, and more!
When you book with us, we waive all the usual set-up and design fees you would normally pay to encourage your marketing efforts.
Social Media Campaigns
Get your event out there! We will design Ads for your event that you can blast on all social media platforms!
We focus on getting your event the attention, likes, and shares it deserves!
Professional Event Website
Does your event have a website? We can make you one! For event directors, we offer a 50% discount on website creation services!
We want to help you advertise in a big way! Make sure to book with us early so your website can be finished before your event.
How this helps you as an Event Director:
When you work with On-Site Express, we include these services to maximize your results. We have experts on staff with years of marketing experience you can count on. You get ease of use, continuity of your message, and a wider reach on your marketing.
This is great because you will save time by not needing to do these services in-house. When our On-Site Express team steps up to the plate, we swing hard. We will attract more members to your event, and increase your event sales!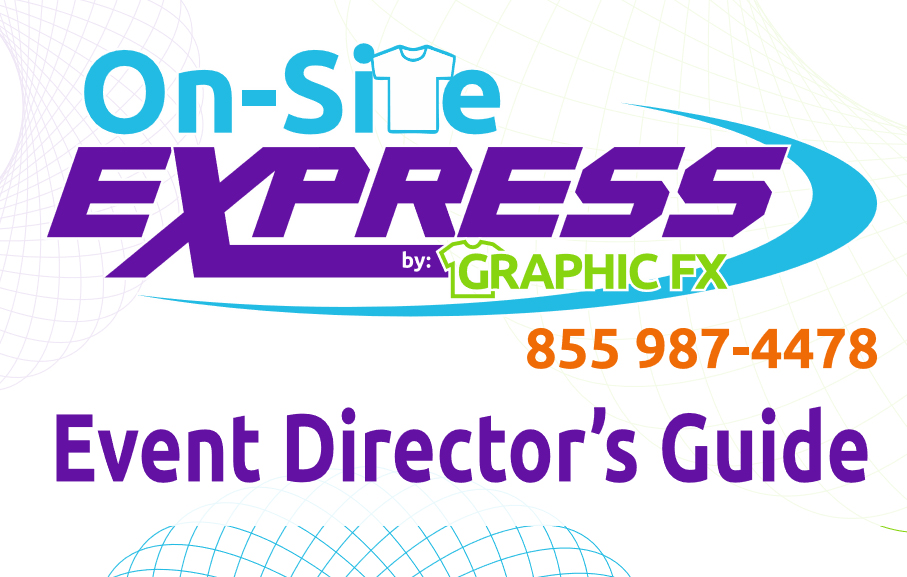 Free Director's Guide
We have put together an extensive Event Director's Guide. It has information on Event Commission, Step-by-Step Processes, Product and Customization Options, Pricing Guide, Director's Checklist, and Special Offers!
Quick 20 Min Chat
Use our live chat feature to speak with our experts directly.
Pre-Booking
Fill out your Pre-Booking form to get started!