Why choose On-Site Express?
Our professionally trained sales staff earns your more profit!
On-Site Express excells at providing great customer service through custom add-ons and up-sells. We are the industry leader in value added per sale.
Adding on popular rosters, sleeve prints, participant names, custom taglines, medals, and even rhinestones will boost your average ticket value.
We even offer high ticket items like ultra-soft hoodies, and Under Armour apparel.
Book with us and you will not only maximize your profits, but you will maximize your attendee satisfaction with the many custom options we have avaialble.
Our ticket value is high, and our customer satisfaction rate is even higher.
We help you grow your event with marketing
One of the major variables at your event is: How many people will show up?
You will gain access to our marketing team, that will assist you in getting more participants and attendees to your event!
We have free goodies for your staff and hosting team.
We know you want your staff and volunteers to look professional. When you work with us, we will provide free Staff/Volunteer shirts!
We are your one-stop shop!
We can also provide medals, banners, yard-signs, and even our popular custom Bag Tags by iDesignable's!
We are here to provide the maximum value to you and your event customers.
We create awesome designs.
If your designs aren't amazing, your attendees will be less likely to purchase your apparel.
We have professional in-house artists that will create the perfect artwork designed to sell!
We guarantee customer satisfaction
We have a post-sale ticket system to quickly handle any rare occasion a customer needs support after the event.
Save time and headache by referring all post-sale support to us!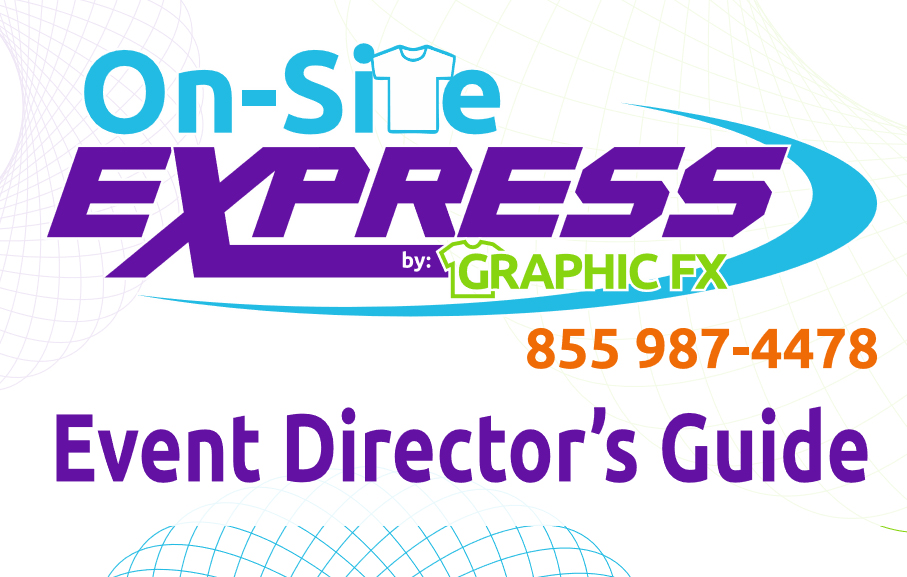 Free Director's Guide
We have put together an extensive Event Director's Guide. It has information on Event Commission, Step-by-Step Processes, Product and Customization Options, Pricing Guide, Director's Checklist, and Special Offers!
Quick 20 Min Chat
Use our live chat feature to speak with our experts directly.
Pre-Booking
Fill out your Pre-Booking form to get started!